"It's a new policy at Vatel to develop the number of students going abroad, so we hope that Manila students could have more opportunities to join the Marco Polo program," shared Mr. Paul D'Azemar, Director of Vatel International Network, last October 10, 2019 when he met with the students of Vatel Manila at the Halles de Reims, Angelo King International Center. With news of Vatel International's most recent developments and its unwavering vision in international hospitality, Mr. D'Azemar invited students to seize the many opportunities for travel and work exposure made possible by Vatel.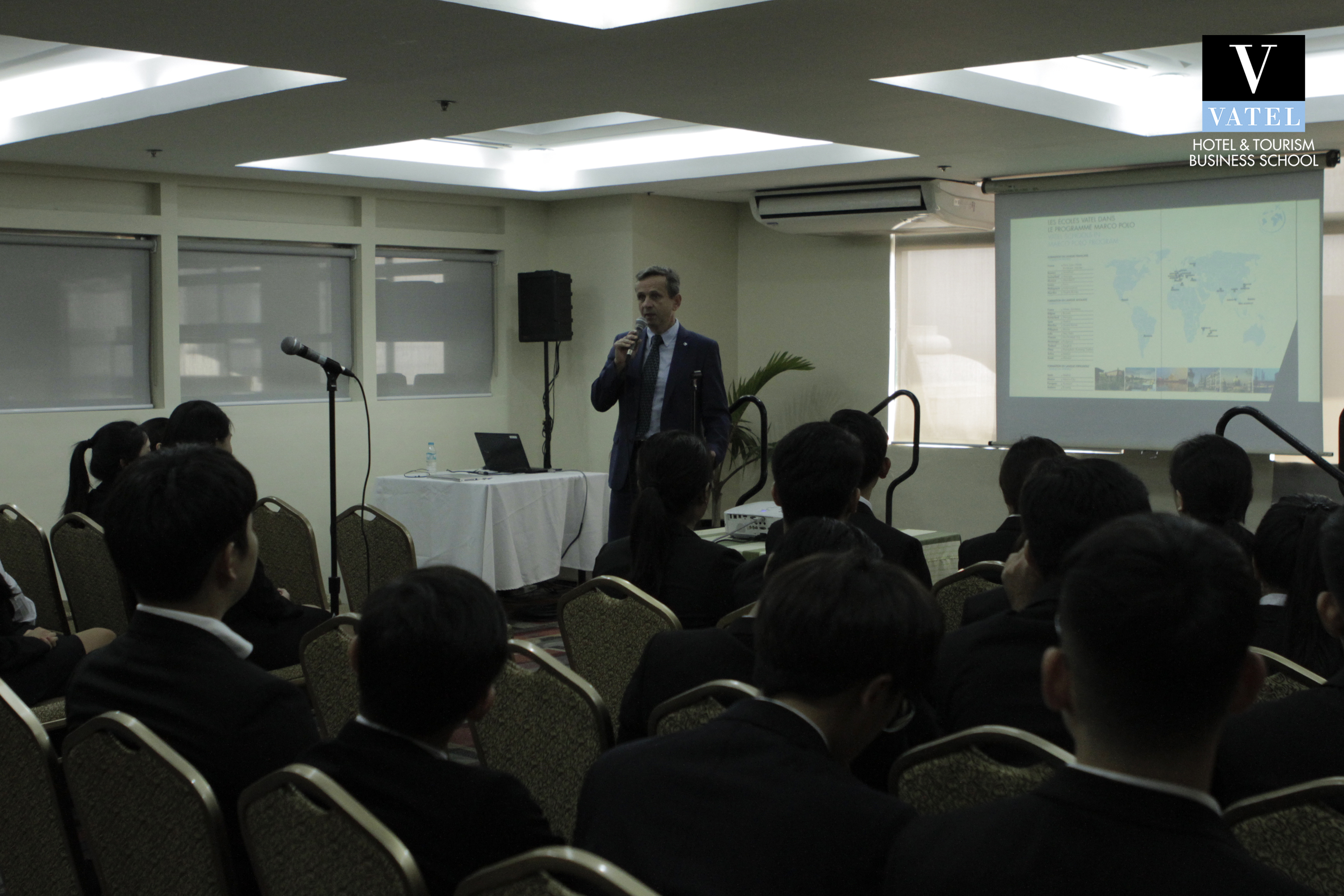 The Marco Polo Exchange Program is an annual opportunity for 2nd and 3rd year Vatel Manila students to spend an entire school year overseas in a Vatel campus of their choice. Students spend the first 3-4 months studying at the Vatel school abroad, then get the chance to undergo an internship at a partner hotel or resort of Vatel. "The most important aspect of the Marco Polo Exchange Program is to give you an international exposure in your career," Mr. D'Azemar told students. "We do believe that [this] is a very good opportunity for you not only to travel abroad but to know people from countries, to enjoy a new culture, and to improve your language capacities."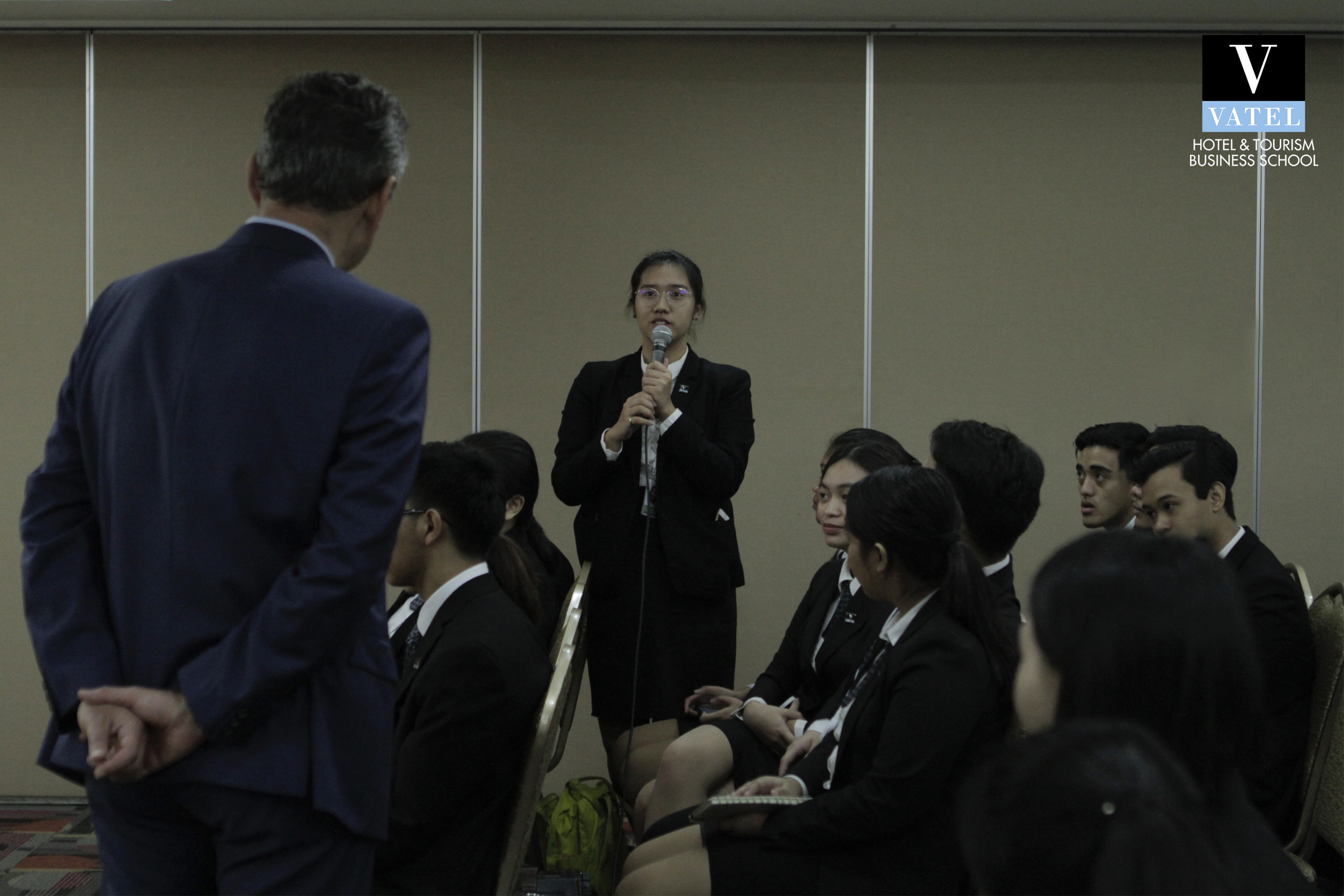 And with the continuing growth of Vatel's impressive global network, students now have more options when they choose to be a part of the Marco Polo program. "The recent development is quite fast. Currently, we are operating 18 schools in Asia, 14 in Europe, 10 in Africa, and 10 in the Americas. We are opening 5-7 schools every year in countries like China and India, and I'm sure that in Asia we are going to open new schools in the very near future." As for the time being, only around 25 Vatel campuses abroad have opened their doors to participants of the Marco Polo program, but this number is expected to increase quite soon.
For nearly graduating students on the other hand, Mr. D'Azemar also shared about the possibility of continuing education and attaining a master's degree at select Vatel schools abroad. The two-year MBA program grants students the opportunity to choose from 10 specializations in the industry and from 10 different locations each offering a unique area of expertise. In France, for example, Vatel Paris specializes in Luxury Brand Management, while Vatel Lyon in Revenue Management, Vatel Nimes in Events Management, and Vatel Bordeaux in International Wine & Spirits Management. Other campuses in Europe includes Vatel Brussels' course in Sales and E-Marketing Management, Vatel Switzerland's course in Finance and Project Development, and Vatel Madrid's course in Purchasing. In Africa, Vatel Marrakech specializes in Entrepreneurial Management and North African Hospitality Management, Vatel Mauritius in Resort Management, and Vatel Morondova in Ecotourism Management. Vatel Singapore is the sole campus in Asia to offer the MBA, while Vatel Los Angeles is also the only school in the United States of America to offer an MBA specialized in North American Hospitality Management and International Business.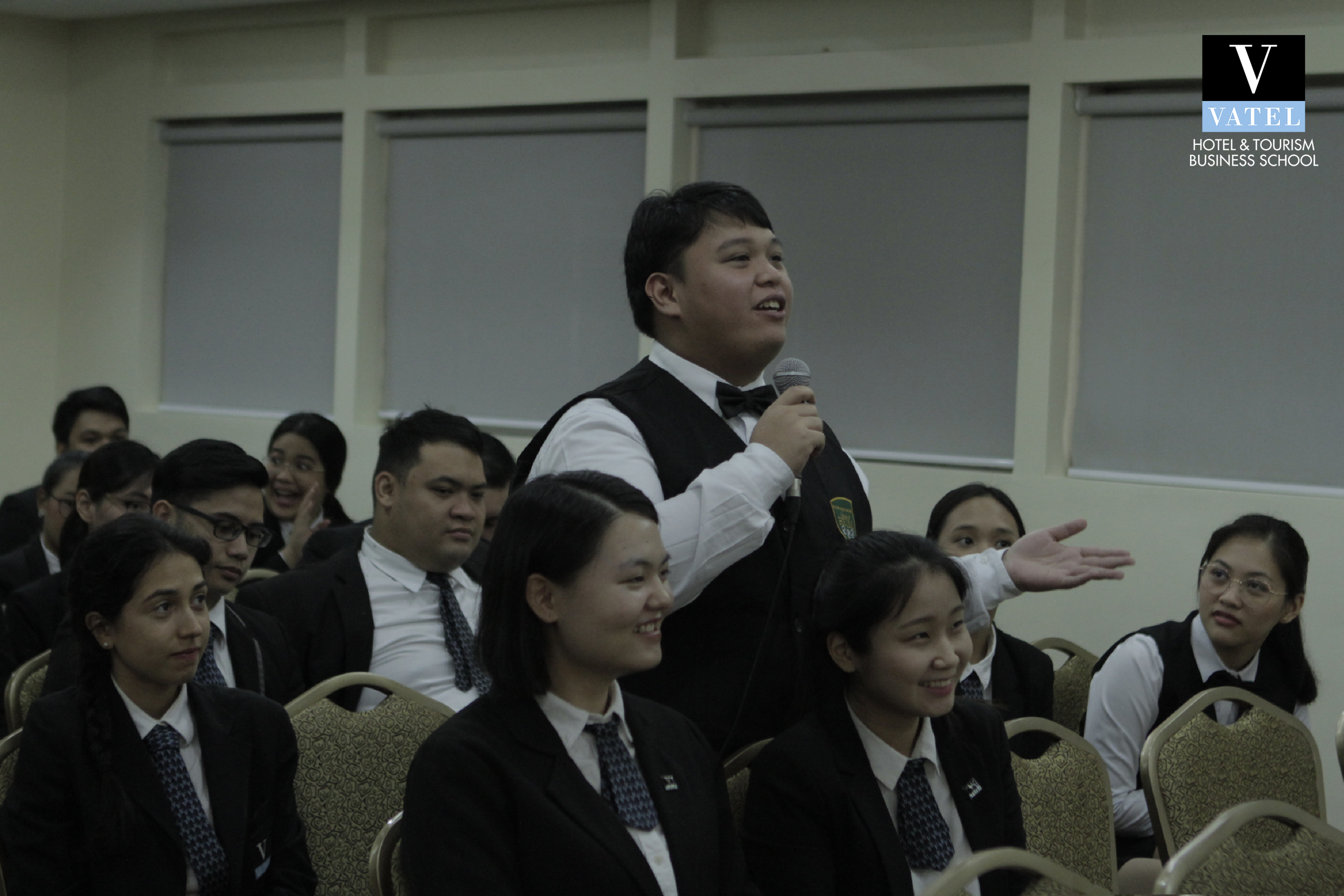 Mr. D'Azemar leaves students with the message that, "choosing the hospitality industry is not an easy choice because, as you know, it is a very demanding industry. You have to be very consistent in your career and to have a long term goal in order to see in the future how your career will innovate." However, students can trust that Vatel will provide them the excellent curriculum to help them build towards bright futures in the international hospitality industry.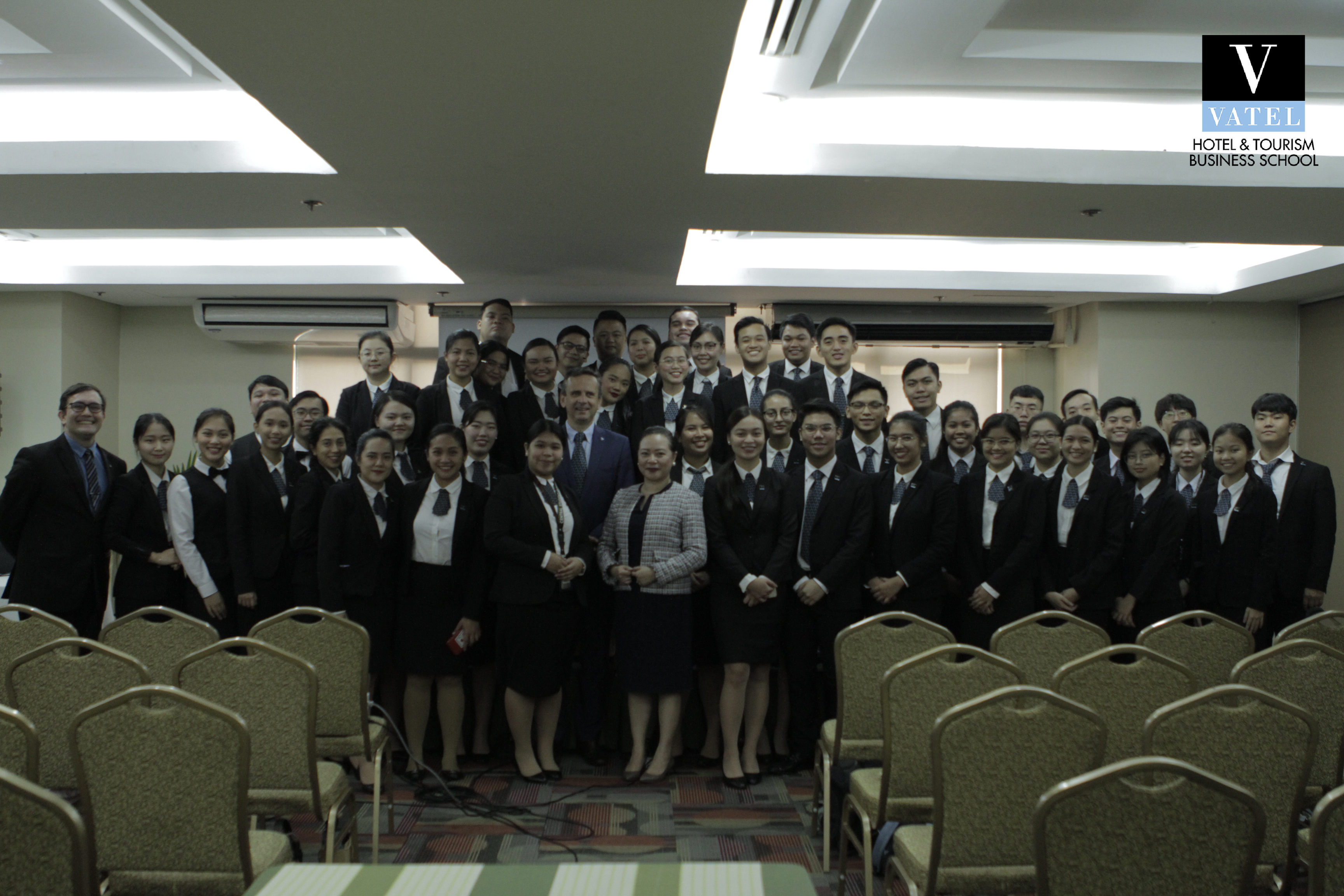 By Mac Fabella