Vatel Manila students vied for the championship of the De La Salle-College of Saint Benilde's first Young Sommelier Competition, held last March 6, 2019 at the College's Angelo King International Center (AKIC) campus during the 54th Young Hoteliers Exposition. The competition was joined by six young contenders all currently taking up the course Wine Appreciation, also known simply as WINEAPP.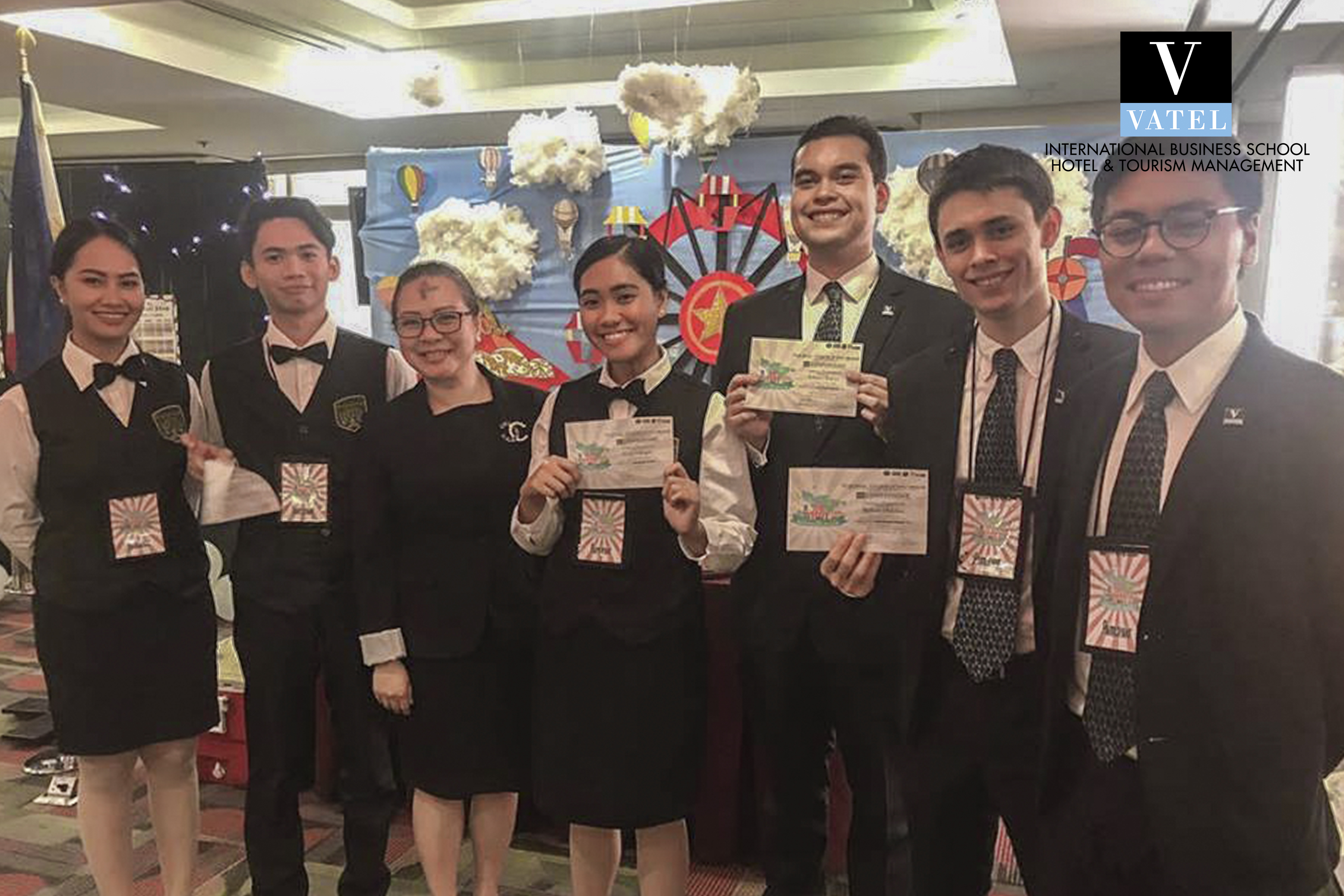 The very first of its kind in Benilde, the Young Sommelier Competition was graced by an esteemed panel of judges consisting of three certified wine experts: Ms. Arlene Oliveros, an internationally renowned Filipino-Canadian wine sommelier who is actively operating in 3 continents, also the founder of World of Wines (WOW) Canada and Philippines and Fraiche Vinotherapy and Enocosmetics; Mr. Geronimo G. Ele II, businessman, lecturer, and co-founder and president of the Organization of Bar Professionals (OBP); and Mr. Ian Santos, In-house Sommelier/Retail Segment Lead for Origine PH and Vatel Manila alumnus who has competed in various competitions worldwide.
The competition consisted of a written exam administered during the WINEAPP class that's followed by the practical wine service skills and sensory evaluations on stage. The written theory exam tested the competitors' knowledge of wine regions, wine grapes, wine labels, wines styles, vintages, wineries, wine companies, wine laws, and key people in the world of wine, viticulture and vinification, vine diseases, and wine history.
As for the practical portion of the competition, the students were graded on their performance on proper table wine service, which included wine presentation, opening, and pouring. Judges also asked the participants random on-the-spot queries such as wine origins and varieties, and recommendations for food and wine pairings. This activity required one's full restaurant service skills, composure, attire, and personal sommelier equipment. After this exercise, the competitors showcased their sensory evaluation skills through a timed blind tasting test wherein the participant must assess a given wine using sight, smell, and palate within 5 minutes.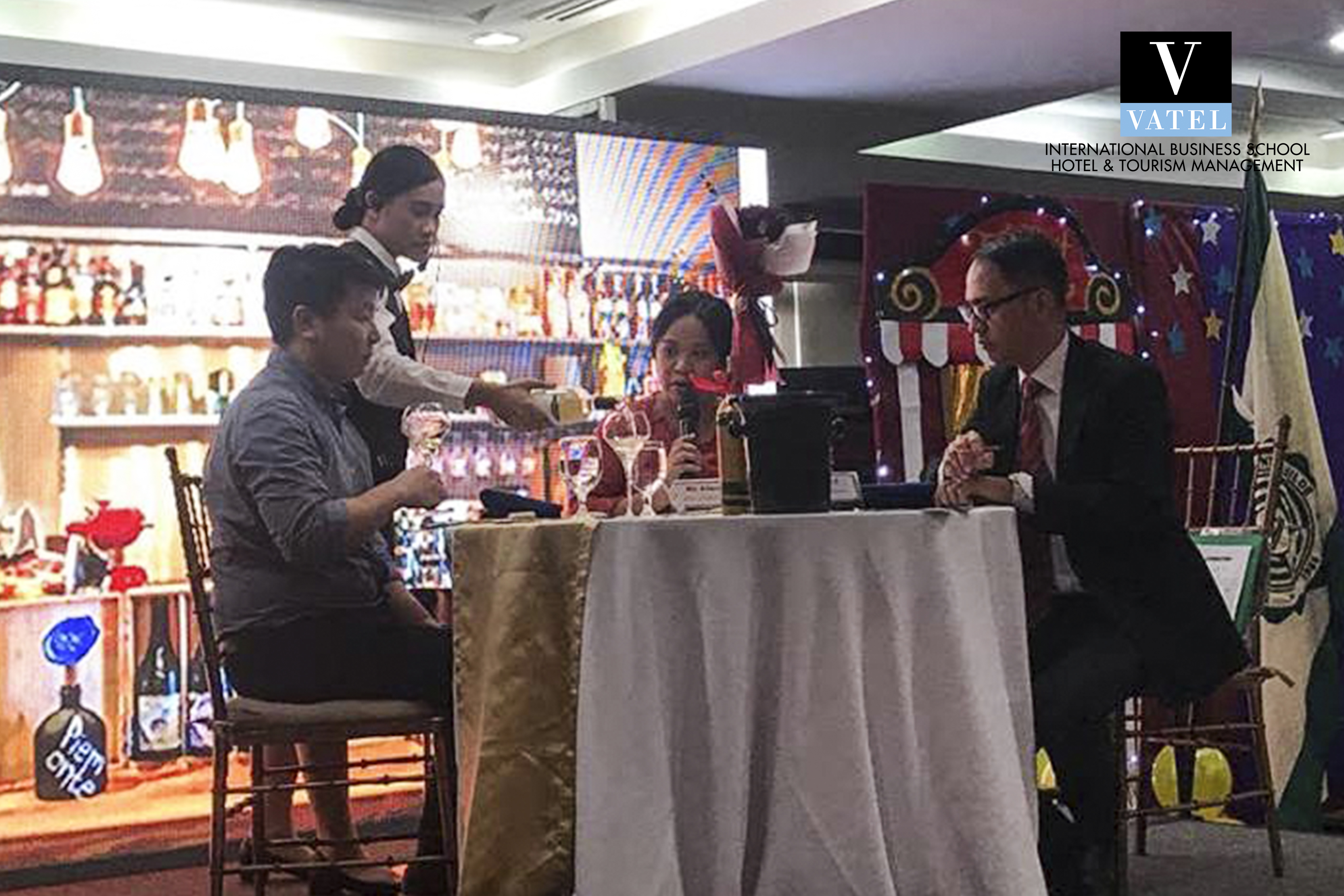 After four hours of scrutiny, International Hospitality Management (IHM) student Michael Sharman won the competition. First and second runner-ups are Lorenzo Bonoan and Denise Villasper respectively. The victors are to represent De La Salle-College of Saint Benilde in the upcoming inter-school junior category of the 3rd Philippine Wine Sommelier Competition 2019, where Benilde's own Javi Rios bagged the champion title in the previous year.
By Mac Fabella